There are so many hosting companies out there but not many of them try to deliver the best services to ensure their customers' satisfaction. Having used over 19 reputable hosting companies in my 14 years of "online career", InMotion hosting is the one I keep going back to and since I have used them for an appreciable length of time, I am in a very good position to give an honest review of this hosting company. Therefore, I have put together a detailed look at everything about the services of this company which you will find outlined below.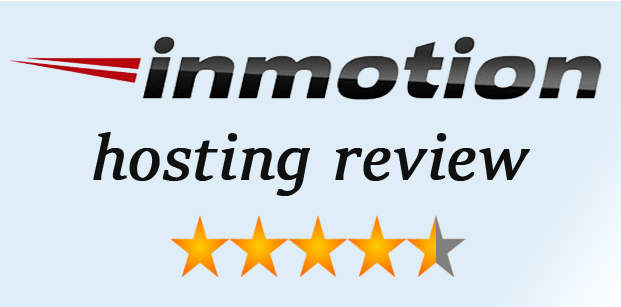 InMotion Hosting Review – Customer Service
If you are wondering why start with customer service review of InMotion hosting, it important to note that customer service is such an important aspect of hosting companies as the service you receive will end up shaping your experience. Efficient customer service is what would help you get problems sorted or get a refund in-case you don't end up liking the services offered. Most hosting companies often overlook this very important aspect of service and when the time comes when their customers really need customer support, many of their customers get disappointed. As much as a hosting company delivers great hosting performance, a simple disregard for customers service will definitely fail their customers in a great way, creating a very negative rapport.
What has InMotion Hosting company done differently with customer service? they have ensured that customer service is the centre of all its operations. The company has in no doubt invested a lot in providing the best customer support through phone,  email, live chat (what is often missing in a lot of other hosting companies) and a very efficient ticket system. In addition, InMotion Hosting also has extensive materials to provide their customers with useful information about their services along with very detailed video tutorials.
Generally, there is support staff available 24/7 regardless of where you are making contact from. Their chat support is very efficient thanks to the people behind the chat responding to questions promptly. Unlike other chat supports where you get this feeling of them serving multiple people at the same time, with InMotion you get these very fast responses that assure that the chat support person is very attentive and eagerly waiting to respond to you only.
The support staff also follow up on their concerned customer to make sure that the issues they had have really been resolved and overall, you are left with a general sense of satisfaction; customer care cannot really get better than that.
Hosting Performance
After great customer support, high quality hosting performance is the backbone of running an efficient web hosting service. InMotion hosting has efficiently and securely stored all the files of its clients and has served them up in the shortest time possible to every single site visitor whenever required. It actually offers the real 99.9% uptime as claimed on the main InMotion Hosting website.

If you are looking for a hosting company that provides hosting services with very fast server response time, you should indeed try InMotion hosting bearing in mind the benefits of ensuring that your website loads fast which includes, improved user experience, visitors staying longer on site and increased search engine rankings. So in terms of hosting performance, InMotion hosting for sure has a reputation that is difficult to match. You can join InMotion's Super fast hosting via this link
Flexibility
InMotion has a very flexible setup for their clients, who have the option of customizing and setting up exactly the way they want. Clients including first-time users have found their backend to be less daunting and with the video tutorials available with the instructions for setting up which are otherwise very easy and comprehensive.
The Hosting Panel
Using the cPanel as the backend is usually a very convenient solution for those who want to avoid getting stuck since it is usually basic in a good way. After getting used to the cPanel, it further offers, the exact flexibility that you need as a business and it actually can be tailored to your requirements, which is a great thing.
The Guarantees
InMotion Hosting has an impressive 90-day money back guarantee which gives you back a full refund if you don't get to like their services. This is a sign that InMotion is confident of its services which is why it offer a full money-back guarantee if you are not impressed by the level of services you are receiving.
Data Backups For Free
Frequent data backups are a must for any self-respecting shared hosting providers, while some don't get it, InMotion takes their backups very seriously. Backups are very important especially when it comes to servers going down or you mistakenly deleting relevant files or even your website or in cases of security breaches. Such situations are usually beyond most organisation's control and when they happen a good data backups saves the situation in a great way.

What makes InMotion backups very special is the fact that those backups come at no charge, they are absolutely free and are run every 24-36 hours. However, in the event that you need the backups after a situation happens, you will be charged a small fee to retrieve. The best way is having your own backups, but if you have no time to do so, then these free backups will be your great safety net in your time of need.
The Other Freebies
InMotion Hosting has lots of freebies which will make a great difference in your hosting experience. You will get all the essential apps such as one click installation for over 310 platforms (installing CMS is done with one click), a lot of ad credits and a lot more. 
InMotion Hosting Review – 
The Hosting Packages
InMotion offers various hosting plans including dedicated servers and VPS (Virtual Private Server) hosting. Every one of their plans usually has specific requirements which enables businesses to adequately choose the one that is convenient for them. However, it important to keep in mind that they also offer business hosting plans with unlimited domain support (where you can host as many domains as possible), disk space and bandwidth. 
There are several closely matched upgrade options which can be very convenient when your site starts to gain a lot of traffic and ends up needed a more developer oriented solution such as Managed Hosting, dedicated server or virtual private server to adequately deliver a seamless hosting experience. The advantage with this format is that you get to spend money only on what you need at that time and able to increase capacity as you grow. So unlike many other hosting providers who have a much wider gap in their hosting specifications meaning that there is a significant price increase between hosting plans, InMotion has a much narrower gaps and a wide variety of upgrades so you don't get to spend on very large specifications even when you don't need it.
The Price Factor
InMotion hosting company has actually made great effort to provide the best hosting services. There are a few hosting companies that are slightly cheaper since their hosting plan starts at $5.99 (get a 50% discount through this link) however, from my experience, you can bet you would be 110% satisfied and receive top value for all your money and in case you are not satisfied or impressed, there is always the money back guarantee option which enables you to experience the services for 90-days which is the longest money-back guarantee in the industry but their higher plans are really affordable not to compare the level of efficiency you will receive.
App Installation
InMotion has plenty of useful apps available which they offer to customers. These apps come with quick installers to prevent clients from getting frustrated by the process of manually installing them. Their customer support can still come in handy when such a situation arises, they will provide you with a more easier way and guide you through the successful installation of the app of your choice if you need any help.
Other services
InMotion hosting also goes beyond just hosting services and offers a wider range of other great quality and much-needed services, such as cool web design services. Some people might complain about finding them advertised on the Account Management Panel, but such advertising does not in any way affect the quality of the hosting service. 
The Final Verdict
If you are looking for a reliable web hosting company with an actual 99.99% uptime, speedy rendering of your pages and great customer service, then you are better off with InMotion Hosting's rock-solid services in these regards. 
Many hosting companies try to please their customers by charging small hosting fees but in the end they offer mediocre services with plenty of downtimes and slow page loading time. This can be very frustrating at the end both for the business owner who should be maximizing their growth potentials and even the site visitors are not let out as the leave your website with a negative experience. The bottomline is that, success begins with a good hosting company which will provide almost 100% up-time for all the visitors.
There are usually no coupons but there are promotions which come about frequently that customers can take advantage of and get lower prices for instance, there is currently a limited time offer of 50% off the hosting plan which ends soon. However, let price not be the deciding factor for your choice of hosting service.
The Best Of Them All
InMotion hosting company is actually one of the very best in the market and customer satisfaction is their top priority as they have continuously proven. Since I joined them, I have experienced nothing but the highest quality of hosting performance and many other customers who have used them will confirm and in my humble opinion, it is one company that creates lifetime relationships with its customers because of the continued provision of excellent services.
<<Click Here to Join InMotion Hosting>>
Thank you for reading.