Getting a domain name actually means registering the name of your website or blog with a body called ICANN (Internet Corporation for Assigned Names and Numbers). In other words, this organisation gives you the right to own the name and use it for the time period that you've actually paid for, after which you're supposed to renew it at the same fee; otherwise, the ownership of the name will be transferred to another willing buyer.
Domain name registrars, on the other hand, do exactly what their name suggest: they're the companies that are accredited by ICANN to register domain names. In actuality, these companies have not existed for long. It was until 1999 that the first domain name registrars were established. Before that, everything to do with domain name registration was handled by the NSI. Since then hundreds of companies have been flocking into the business, and as we speak; there are over 500 licensed companies out there. The big question however is: with such a large number of companies how best do you compare domain name registrars? since they all enable you to buy domain names? Are there other services they offer that would be beneficial to you or your business?
What to Expect from Top Domain Registrars
The subheadings below outline the key areas you should consider if you are looking to find domain registrar that is reputable and can guarantee excellent service. Also, it is necessary to keep informed of what happens in this field; for instance: domain slamming and way you can avoid victim of such circumstance.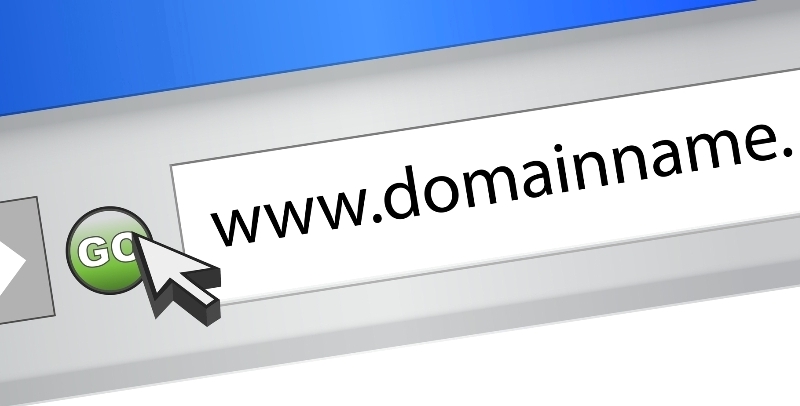 Privacy Protection – Available From Some of the Best Domain Name Registrars
The best registrars offer privacy protection or what is also known as WHOIS protection. WHOIS contains information about the registrant/owner of the domain including email and physical addresses, phone numbers and name of the registrant. However, a privacy protection shields you from spammers who mine your private contact information from WHOIS database, which they then sell to other spammers or use to send you SPAM messages.
Now in order to protect you from such spammers, a good registrar usually supplies alternate information to WHOIS database instead of yours. In so doing, they'll be keeping you safe from the unruly hands of spammers and other charlatans. This usually comes at an extra fee and is also renewed on a yearly basis though you can always pay for multiple number of years
Domain Name Registration with Webhosting Packages
A great majority of domain name registrars nowadays offer webhosting services besides domain names search and registering domain names, but truth be told; most of these companies don't offer the best webhosting services or they may have limited options that may not even include VPS or Dedicated server hosting when compared to companies that specialize in webhosting only. To stay safe, it's advisable to get your domain name from one of the good and cheapest domain registrars like godaddy which is the most popular registrar. Alternatively is to get your domain from a renowned web hosting company that offers free domain names to people who use them to host their websites or blogs.
Domain Name Registrar with Transfer Out Fees
Hidden in their odious, hard-to-read "terms of service" are the statements that authorize some of these registrars to charge you a "transfer fee" in case you transfer your domain name to another registrar. What's even more terrifying is that the transfer fees are usually twice or thrice the amount you originally paid for registering your domain name.
For your information, such a practise actually violates ICANN's policies on domain registration. And in case it happens to you, just call your credit card company and have them reverse the charges.
Pay-As-You-Go Domain Name Registrar
Most people unknowingly offer interest-free loans to registrar companies. See, when you register a domain name with certain company for a number of years, say, 5 years (with the hope of being discounted) … these companies don't actually register your domain name as agreed. What they usually do is; register you for one year, then pocket the remaining bit of your money for their investments.
Now for the remaining terms, they'll subsequently be renewing your domain name after each year. Also, if you've been keen to notice, such offers come with "no refund policies." So in case they lose you as a customer within those five years, they stand to make more profits. And far worse, they may choose to frustrate you in those five years by giving you poor services just to make you give up on them.
Top Internet Domain Registrar Does Not Engage in Domain Slamming
Domain slamming has turned out to be a key problem among hordes of website owners and wobbly registrars. Only the best and reputable registrars can actually protect you from such threats.
This is How Domain Slamming Usually Works Out:
Spammers mine WHOIS database and harvest every registrant's information, including faxes, email addresses, and billing information. In the meantime, if you've been wondering why all kinds of marketing spams suddenly fill-up your mailbox every time you register a domain name, then you probably know the answer. But that's not the worst of it…
Some spammers—who happen to be shady-deal-registrars, as well–have pompously advanced their trickery-skills to a point where they mine every detail of your registration information from the WHOIS database, which they then use to send you what looks like a domain renewal invoice. Now, like most people, if you make a mistake of remitting the payment, you not only end up losing your cash, you also, unsuspectingly, risk initiating a domain transfer. In other words, you've been slammed. Surprisingly, most people have actually ended up transferring their domain names in this manner, thus terminating their DNS with their old providers without knowing.
Recommended:
Get Huge Savings with Godaddy Promo Codes