Domain Name & Web Hosting
We all understand that when we want to achieve the best results in anything we do, we definitely need to have the best tools at our disposal. Online business is no different. This entails from website design to even web hosting services. In web hosting the value for your money will be determined by the services you will require. For a small to medium business website, you don't require to spend much on web hosting services. So many people have the idea that investing on expensive services is the best option. Genuinely I can't blame them after all we are always told that cheap is expensive and that expensive is the best. In web hosting this is not the case, especially if it involves medium to small businesses. You need to understand that you can always find cheap services that work best for you.
See Also: Best Website For Domain Names
Below we have highlighted some tips on How to Get the Best Cheap Web Hosting Deals. First I will begin with outlining some of the negativities associated with cheap web hosting and how you can work your way around.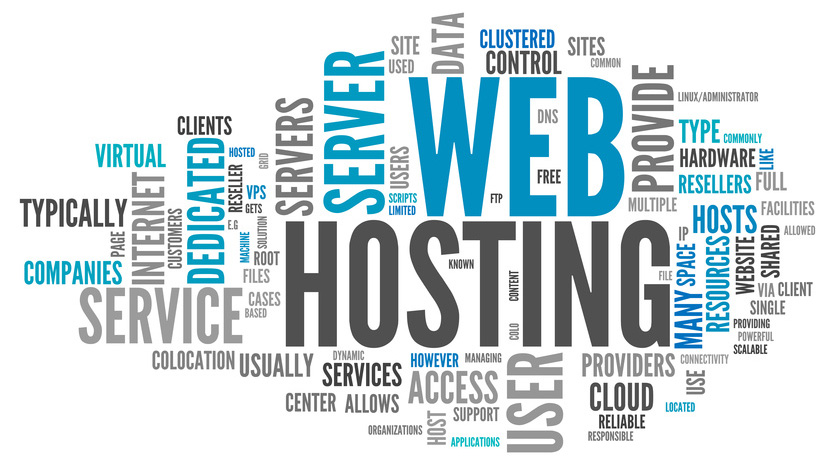 How to Get the Best Web Hosting Deals – What to Look Out For
i. Use of Rushed Servers
Some web hosting companies use rushed servers to host your websites, this will lead to slow network speeds and server outages. This can never be good for any online business if you are to make any profit. You should always understand that not all companies are the same; some are out there to steal clients' money while others are trying to give quality services. The best way to deal with such a case is to make good use of quality web hosting reviews and tracking the uptime server for the specific web hosting company. There are a few websites where you can access database of a company's web host uptime records.
 ii. Being Charged for Unnecessary Software
Most budget hosting companies will try to make money by recommending extra software and add-ons to their clients. Some companies even to exceed by forcing their customers to subscribe on software trials during the signup process. It is recommended that you carefully check your host prior to signup, ensure that the hosting company does not sign you up on unnecessary stuff. Be attentive to avoid clicking blindly. And of course you have to do research on the particular host before any signup.
 iii. Black-Holed IP
This simply refers to an IP address that has been listed by the SpamHaus. It is always hard to trust stuff that is often regarded as spam,  it is always related to fraud. Before you do any signing you have to request for a list of IP and check. If you find that the IP is listed you will either push the host to white-list it or just request for a change if IP address.
 iv. Hidden Cancellation Fees
Some of these budget hosting companies know that their services are low quality so they often trick the client with cheap subscription fee that is so mouth watering that we often ignore the crazy attachments to it. The hidden cancellation fees are usually placed so high that it makes it so costly to cancel your agreement with such companies. Always read the TOS; just visit the host's TOS page and lookout for words like refund and cancellation. Avoid cancellation policy that seem to be so high no matter how cheap they will be.
 v. Limited Usage of MySQL Databases
When you get limitations on usage of MySQL databases, it means you are limited to database storage space which can be very costly for any online business. Before you order any hosting services make sure that the hosting company supports enough number of databases at least 100.
Summary
The above are a few  tips you can keep in mind while shopping for the best cheap web hosting deals. Definitely more will depend on your needs but you can always start by doing a Google search of the keyword that suits your needs, you will get numerous options but remember some of these are optimized for search engine. So you will therefore need to do further research, you will always find informative reviews on web hosting companies. Check the pros and cons related to a specific host, and don't miss to check customer reviews and complaints relating to the hosts. With this simple strategy you will be able to find a cheap web hosting company that best suits your needs.
Before you settle for any web hosting plan, it's advisable to understand the difference between shared hosting and VPS hosting. Even though the two hosting plans have so much in common, there's a huge difference between them. For one, shared hosting is extremely cheaper and can actually save you lots of money, but your website's performance may be in great danger without VPS hosting. That said, what exactly makes the two web hosting plans different?
Shared Hosting vs VPS Hosting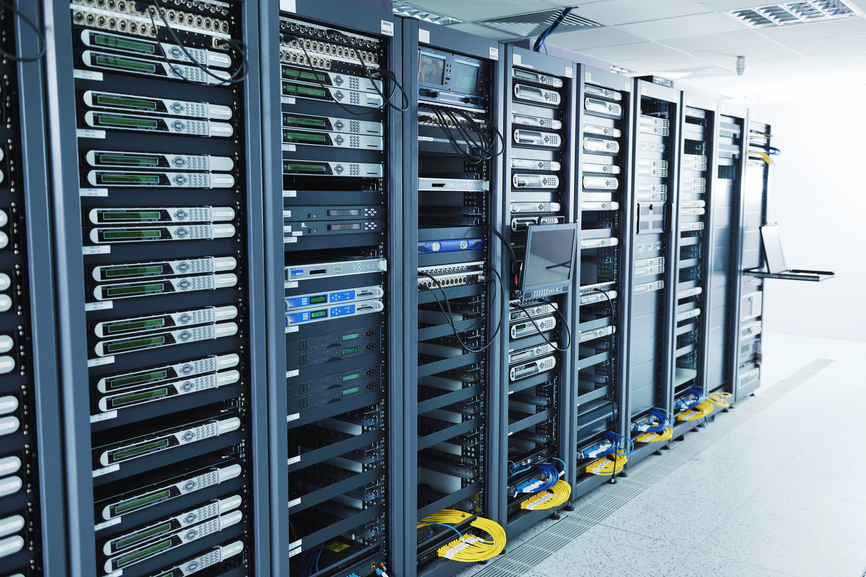 Shared hosting
Shared hosting can actually be compared to an apartment complex. You share responsibility and the maintenance cost with all the residents, but you're not permitted to customise anything. That's to say, all accounts or websites in this type of hosting share resources–such as memory space, disk space and CPU time– with all the other accounts using the same server.
Apparently, shared hosting is the most common web hosting plan, which is predominantly used by customers who prefer low-hosting packages or are actually on trial.
That said, you can choose shared hosting if you fall in the following categories:
. – Those planning to start a venture using their own or loaned capital.
. – Those expecting  a low traffic —less than 1, 000 visitors per day.
. – Those with few employees and only need to set up few email accounts.
. – Those planning to host their websites only or a couple of blogs.
Advantages
. – It's economical when compared to VPS hosting.
. – It's the best option for those with only a few blogs or smaller websites to host since it's easy to maintain.
. – You can always demand for more space if need be.
. – Technical skills are not necessary when handling your website.
. – You can still install any kind of software, such as the virtualised software.
Disadvantages
. – Limited resources.
. – You website can easily be affected by other websites using the same server.
. – Your website might face security concerns.
. – You might be required to configure firewall settings while using certain applications.
. – Your customer support will be limited.
VPS Hosting…
VPS (Virtual Private Server) hosting can actually be compared to half-plex or simplex–where everything can be customised to suit your taste, but you'll still be required to maintain your allocated area.
This hosting plan is often times used by companies that deal with heavy applications and are more mindful of their data security.
Generally, VPS hosting can be the best hosting plan if you fall under the following categories:
. – If you're planning to expand your business beyond the level of using a shared hosting.
. – If you're planning to keep all your data exceedingly confidential and more secure.
. – If you're assured of receiving a huge traffic in the future—over 1, 000 visitors a day.
. – If you have any intention of increasing the headcount, which may prompt you to create a significant number of email accounts.
. – If you're planning to host numerous blogs, sites, and various applications.
Advantages
. – You'll have limitless space and bandwidth for doing whatever you like.
. – You can downgrade or upgrade your subscription whenever you feel like.
. – Since you own the server, you can configure anything to suit your taste.
. – Using the shell access, you can run your own batch file for creating numerous services inside the server.
. – You can carry out an extensive, 24 hour customer support to enhance security.
. – You can easily backup your data using this type of hosting.
Disadvantages
. – You must employ a dedicated system admin to handle your server.
. – It's costly if you're planning to host a small website.
. – Some applications don't run on a virtualised system.
Differences between the two: Shared hosting vs. VPS hosting
.1. While shared hosting comes with a limited number of shared resources, VPS allows you to have private disk spaces and limitless resources.
.2. Comparably, VPS hosting is more secure than shared hosting.
.3. Unlike VPS hosting, shared hosting offers a rudimentary file system.
When should you upgrade from Shared hosting to VPS hosting?
You can easily upgrade from shared hosting to VPS hosting in case:
. – Your website is eating up all your processor, Ram resources and CPU.
. – You need to have total control over your website.
. – You're planning to send numerous emails.
. – You're looking for an exemplary performance and stability.
. – You need to stand out from the rest.
. – You have to customise your settings and appearance.
. – You need to improve on your current performance level.
Shared or VPS hosting, which one is the best?
In terms of pricing, there's a huge difference between the two hosting plans. In shared hosting, prices go to as little as $3.5 a month and can actually rise up to $20 a month depending on the package or the hosting company you choose. On the flip side, VPS hosting starts at a low price of $50 a month and can actually rise up to $ 200 a month. With that in mind, you're better off with VPS hosting if you can afford $50 a month or more. But if your budget is limited, just start with shared hosting and then upgrade later.
In designing and publishing a website, one of the most difficult and yet vital steps is to come up with a domain name. Not just any domain name will do. It has to be catchy, relevant and unique among other features in order to make it in the sea of websites currently available online. Depending on the nature of your website, you will need to come up with the best domain names money can buy.
If you already have a business up and running and you want an accompanying websites detailing your services as well as other important information, then you can choose a domain name, which is the same as the name of your business. On the other hand, it can be a little bit difficult to pick a domain name if you are starting a commercial website because it will require very high levels of creativity and market research.
No matter what domain name you choose, you will require registering it with a domain name registrar. There are tens, if not hundreds, of websites that register domains. It is important to choose a reliable, affordable and of course reputable. Before delving into describing the best website for domain names, you need to consider few but important factors.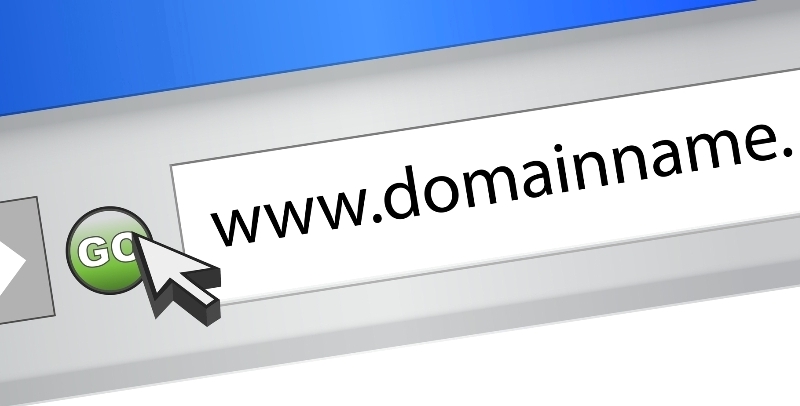 Factors to consider when choosing domain names
When you have made your decision on the kind of website you want to run then it is time to choose a domain name. The best domain name is one that is captivating and guides the visitor to the right place. Here are a few things you need to consider when choosing a domain name.
Uniqueness
Most people want their websites to be as popular  as possible and within the shortest time possible. Therefore, the tendency is to pick popular generic names. The first thing is to check the availability of your domain name as the usual names most people think of are already used and therefore dubbed unavailable.
The key to finding the best domain name is being uniquely creative. This will allow you come up with a domain name that has never featured anywhere. You may also find it beneficial to choose a unique extension. While the usual extensions such as .COM or .US may be appealing, they are too common. Choose a new and unique extension such as .NET, .BIZ or .CO, among others.
Relevance
Nothing is as hurting as having a domain name that appears to define something different from what the website is about. The most important consideration in choosing domain name is relevance. If your website is about your business, then the domain name should capture the theme of the business and if possible, it should have the name of the business. On the other hand, if the website is about an online business, you need to be careful to choose something that prospective customers will find with ease.
The elements to include in the domain name
You cannot just write anything on the name. You have to choose the words carefully so that the domain name can easily be remembered. This will not only help memorize it but also your customers who find the website interesting and useful but were not able to bookmark it. The name should be short, to the point and easy to spell, containing as much information as possible. Also, ensure you put some aspect of personality or attitude into the name.
Which Is The Best Website For Domain Names?
There are several websites, which sell domain names for new webmasters, but some are obviously better than others. Before you settle on a particular domain name website, you need to carryout some research. The best website for domain name is one with a wide variety to choose from and feature competitive prices.
Such a website should also have legitimate reputation of providing the best domain names in the market. The websites that have been in the market for longer periods and to which most of the known domain names are attributed make good candidates. The best domain name registrars may include GoDaddy.com, Name.com, Gandi.com and Namecheap among others. These have different prices but all offer some great services. You can check them out and see which one will suit your needs.
Starting a website for a small business, online campaign or an interactive forum takes a lot of time, economic and intellectual investments. One of the most vital steps in publishing a website or a blog is hosting, it's like renting an office space, the location and size matters and without a good one, the business would be adversely affected. Finding the right web host is a key step in the success of your website or blog. This means you have to take keen interest and carry out thorough research on the company to host your website. There are tens, if not hundreds of websites out there offering web-hosting services. To make it worse, each of the companies do their best to promote their services promising heavens. Without enough knowledge and experience, you can be hoodwinked into spending your hard-earned cash on a web host that has neither reputation nor what it takes to make your website operate just fine.
If that is the case with you, then you may find help in the following discussion. Here is everything you must know on choosing the right web host for your business.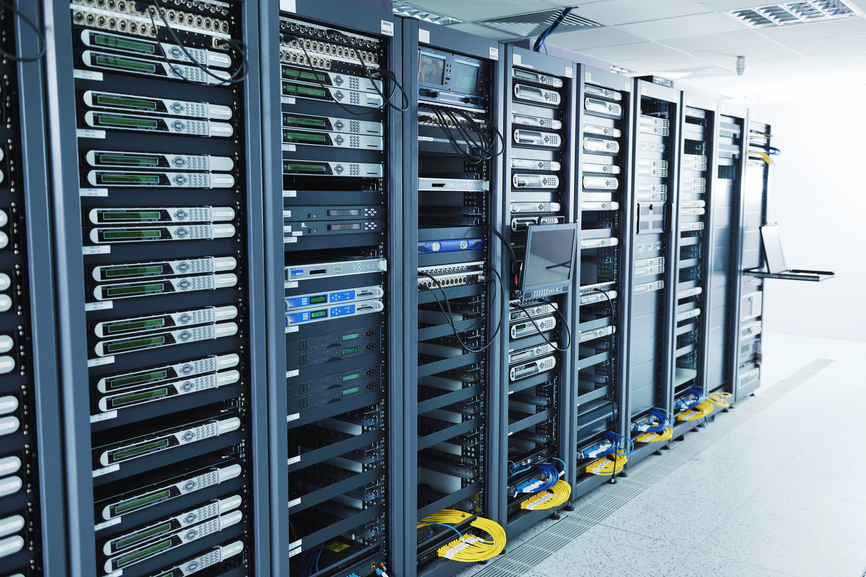 Choosing the Right Web Host: What You Must Know
The suitable type of hosting service
There are four main types of web-hosting services depending on features they can support. These types include shared web hosting, private virtual hosting, dedicated hosting as well as colocation web hosting. Each of these hosting services is tailored for specific needs.
For example, shared web hosting is the best choice for small websites or blogs; private virtual hosting is for small and growing websites; dedicated hosting is suitable for medium to large websites; and colocation hosting is recommended for medium and large websites. They also vary in cost with the shared web hosting being the cheapest and colocation hosting being the most expensive when it comes to initial investment cost.
Availability (uptime)
Have you been in the middle of something  for the website to go down on you? If you have experienced this then I believe you agree with me that this can be the most annoying thing. You do not want your website to have such issues. The availability of a webhost defines the percentage of time the website hosted is up and running.
A web hosting company promising you 100% uptime is unrealistic and there are so many confounding factors that may interfere reducing the uptime  just a little bit. A good webhost should have an uptime of at least 99%. Whether you are interested in having more visitors or making more revenue, it is important that your website is available most, if not all, of the time.
Scalability and growth
Unless you are doing it for fun, you should expect your website to grow from just a few visitors when you started it to thousands of valuable visitors each day. You need a web host that will help you with this growth and this is where scalability comes in. The right webhost for you should be one that can easily upgrade and scale to accommodate your growing traffic. A good practice is to start with a shared host then upgrade to a dedicated host once your website is well rooted.
Customer support and level of service
Some people overlook the reliability of customer support and service level. Wait until your website is down, is hacked or has a problem with software update. That is when you will realize just how the aspect of customer support is vital. In the above listed situations, you will need rapid response as well as quality service.
Look for a webhost that has 24 hours 7 days a week customer support and are ready to offer support for any  technical as well as security issues your website might have. Make sure there is more than one way to contact them. To know more, you can visit consumer forums to read what users of the service are saying about the level of customer care offered by the web host of interest.
Price or affordability
One of the most important things you need to know about choosing the right webhost is price. It is obvious that you will only get what you pay for. On the other hand, you can only spend the money you have unless you want to be a debtor. When choosing the right web host, consider the total price including direct costs (advertised price) as well as indirect costs (less effective customer support and lost revenues due to unavailability). Go for a webhost that matches quality with price.
Web Hosting is completely a technical thing that can only be handled by very experienced people. Hosting computer is the physical place where your website resides. It include servers that deliver your files to your site visitors. Choosing a hosting company for your website is the first step for setting your site. Hosting company determines the availability, efficiency, and speed of your site. Therefore, before deciding on the exact hosting company to use, you need to research on different hosting companies extensively. Here is everything you must know to enable you make a good decision on the best WordPress Hosting for your WordPress blog or website

Everything you Must Know about WordPress Hosting Before You Buy
1. Hosting type: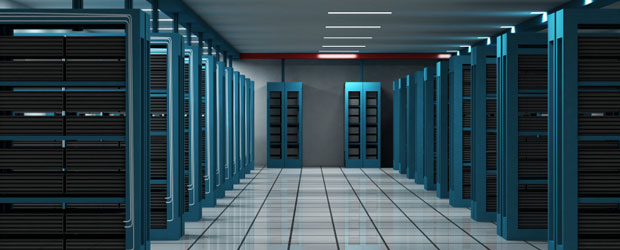 There are different characteristics that are used to describe different types of hosting services. A hosting server can be classified as shared, virtually private, or dedicated. In shared hosting, different sites share one single server, with each customer getting a little slice of the server, but within certain limits. Most common form of hosting takes this type of hosting and it is perfectly fine for most website. virtual private server uses software to run several sites on the server as if they were dedicated servers. Websites that employ virtual private server shares the server technically but the software is put in place to offer the feel of a dedicated server. It is more secure, fast, and cost more than shared hosting service.
The third type of server is the dedicated hosting service. Dedicated server runs only a single site on a server. It is the fastest, secured, and most expensive type. Another type is cloud hosting, which is new in the market. Cloud hosting services provide hosting for websites on virtual servers which pull their computing resource from extensive underlying networks of physical web servers, it describes a method of configuring servers in a flexible way to allow for the most affordable, scalable, and reliable web infrastructure. Cloud servers scale with incredible speed. You can expand or reduce servers in seconds to ensure that the server keeps up with demand without wasting money on unnecessary resources.
2. Storage space:
Hosting companies provide hard drive space on their server for storing your files such as images, HTML files, PHP files and many others. Amount of space you need depends on the amount of files included on your website. Most simple websites require about 5 MB while complex websites used by many people use about 150 MB. Multimedia files such as photos and videos require more spaces. To minimise that, you need to resize your photos and compress your videos before uploading. Space should be considered as most companies offer larger space than what you can utilise while others offer unlimited spaces.
3. Bandwidth:
This is the amount of data that can be transferred within a unit time. most companies are now offering large bandwidth so you shouldn't really be worried about this unless you are transferring large chunk of pictures, videos and photos. Most websites, generally, require less than 20 GB per month. Therefore, a web host providing a bandwidth of 20 GB is good for a simple website without a lot of files. You should also try to find out what will happen in case of traffic surges. Will they take your site down or would they bill you. Traffic surges can result from oddest combination of current events and search engine results and can lead to a surprisingly high cost.
4. Maximum PHP Runtime:
Most services provide a limit a PHP script can run on their servers. Most hosting companies do not want scripts that run for hours as they reduce the performance of the server. If a script reaches the set run time limit, the server will kill it. This is bad if the script was performing as required. For this reason, some companies increase expected run time for some specific scripts that are expected to run for a longer time. Thirty seconds is good for most scripts.
5. PHP memory:
Hosting service also set the amount of main memory allowed for a script to use at once. The amount of memory required by your scripts depends on your PHP script. Large PHP scripts handling large amount of data require larger memory. The amount of PHP memory allowed by different hosting companies vary from as low as 16 MB to as larger as 1024 MB. However, a hosting company providing about 256 MB of PHP memory is good.
Getting a domain name actually means registering the name of your website or blog with a body called ICANN (Internet Corporation for Assigned Names and Numbers). In other words, this organisation gives you the right to own the name and use it for the time period that you've actually paid for, after which you're supposed to renew it at the same fee; otherwise, the ownership of the name will be transferred to another willing buyer.
Domain name registrars, on the other hand, do exactly what their name suggest: they're the companies that are accredited by ICANN to register domain names. In actuality, these companies have not existed for long. It was until 1999 that the first domain name registrars were established. Before that, everything to do with domain name registration was handled by the NSI. Since then hundreds of companies have been flocking into the business, and as we speak; there are over 500 licensed companies out there. The big question however is: with such a large number of companies how best do you compare domain name registrars? since they all enable you to buy domain names? Are there other services they offer that would be beneficial to you or your business?
What to Expect from Top Domain Registrars
The subheadings below outline the key areas you should consider if you are looking to find domain registrar that is reputable and can guarantee excellent service. Also, it is necessary to keep informed of what happens in this field; for instance: domain slamming and way you can avoid victim of such circumstance.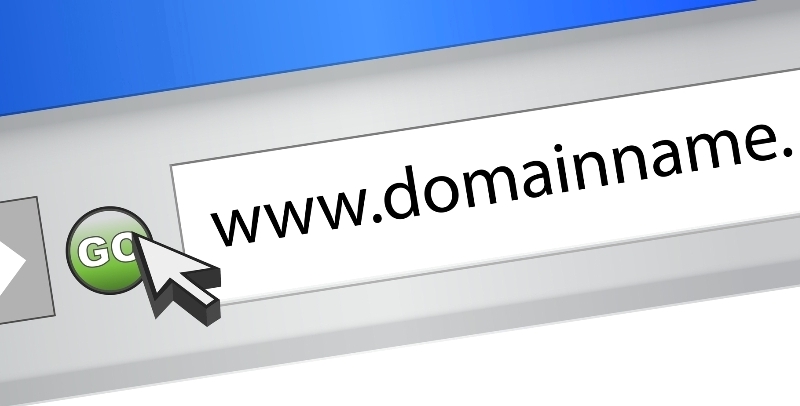 Privacy Protection – Available From Some of the Best Domain Name Registrars
The best registrars offer privacy protection or what is also known as WHOIS protection. WHOIS contains information about the registrant/owner of the domain including email and physical addresses, phone numbers and name of the registrant. However, a privacy protection shields you from spammers who mine your private contact information from WHOIS database, which they then sell to other spammers or use to send you SPAM messages.
Now in order to protect you from such spammers, a good registrar usually supplies alternate information to WHOIS database instead of yours. In so doing, they'll be keeping you safe from the unruly hands of spammers and other charlatans. This usually comes at an extra fee and is also renewed on a yearly basis though you can always pay for multiple number of years
Domain Name Registration with Webhosting Packages
A great majority of domain name registrars nowadays offer webhosting services besides domain names search and registering domain names, but truth be told; most of these companies don't offer the best webhosting services or they may have limited options that may not even include VPS or Dedicated server hosting when compared to companies that specialize in webhosting only. To stay safe, it's advisable to get your domain name from one of the good and cheapest domain registrars like godaddy which is the most popular registrar. Alternatively is to get your domain from a renowned web hosting company that offers free domain names to people who use them to host their websites or blogs.
Domain Name Registrar with Transfer Out Fees
Hidden in their odious, hard-to-read "terms of service" are the statements that authorize some of these registrars to charge you a "transfer fee" in case you transfer your domain name to another registrar. What's even more terrifying is that the transfer fees are usually twice or thrice the amount you originally paid for registering your domain name.
For your information, such a practise actually violates ICANN's policies on domain registration. And in case it happens to you, just call your credit card company and have them reverse the charges.
Pay-As-You-Go Domain Name Registrar
Most people unknowingly offer interest-free loans to registrar companies. See, when you register a domain name with certain company for a number of years, say, 5 years (with the hope of being discounted) … these companies don't actually register your domain name as agreed. What they usually do is; register you for one year, then pocket the remaining bit of your money for their investments.
Now for the remaining terms, they'll subsequently be renewing your domain name after each year. Also, if you've been keen to notice, such offers come with "no refund policies." So in case they lose you as a customer within those five years, they stand to make more profits. And far worse, they may choose to frustrate you in those five years by giving you poor services just to make you give up on them.
Top Internet Domain Registrar Does Not Engage in Domain Slamming
Domain slamming has turned out to be a key problem among hordes of website owners and wobbly registrars. Only the best and reputable registrars can actually protect you from such threats.
This is How Domain Slamming Usually Works Out:
Spammers mine WHOIS database and harvest every registrant's information, including faxes, email addresses, and billing information. In the meantime, if you've been wondering why all kinds of marketing spams suddenly fill-up your mailbox every time you register a domain name, then you probably know the answer. But that's not the worst of it…
Some spammers—who happen to be shady-deal-registrars, as well–have pompously advanced their trickery-skills to a point where they mine every detail of your registration information from the WHOIS database, which they then use to send you what looks like a domain renewal invoice. Now, like most people, if you make a mistake of remitting the payment, you not only end up losing your cash, you also, unsuspectingly, risk initiating a domain transfer. In other words, you've been slammed. Surprisingly, most people have actually ended up transferring their domain names in this manner, thus terminating their DNS with their old providers without knowing.
Recommended:
Get Huge Savings with Godaddy Promo Codes
After spending valuable time and money designing a website and choosing a catchy domain name, things can go seriously wrong if you choose a poor web host for your hosting needs. A plethora of web hosts are currently available in the market; both big and small making it more and more difficult to know which one offers the best web hosting services.
The problem is compounded by the fact that many new website owners are in a rush and too eager to get their websites published and up on their feet. However, by careful considerations, research and testing, you can come up with a company with the best web hosting services to catapult your website to great heights. To help you out are the following tidbits on how to choose the best web host
How to Choose the Best Web host For Your Website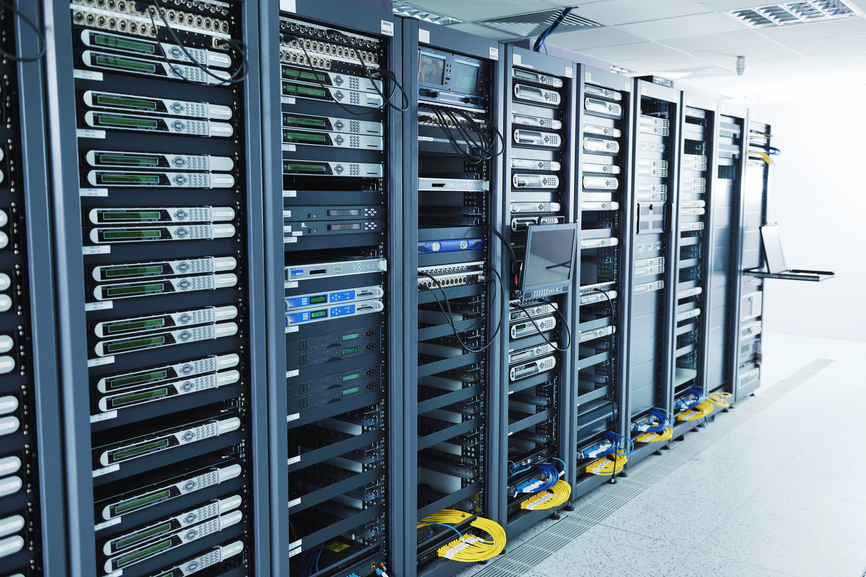 1. Consider The Requirements of Your Website
Not all websites are the same and so they have varied requirements. The nature of the website will determine the kind of host services you will need and in extension the right web host to work with. This will also decide whether you will go for a free or commercial web host. In case you are creating a fun website, which friends and family can use, a free web host will be the best choice. However, for a more serious website such as the one you would use to make money online, you need to be ready to spend some money on commercial web hosts.
2. The Reliability and Speed of The Access
For a website to attract traffic and perform its intended functions, it must be fast and reliable. Generally, many web surfers will shun any website that takes too long to load and display results. This is why you will have to choose a very reliable and fast speed webhost that will ensure that your website does not bore visitors. Besides speed and reliability, you should look for something called uptime.
The uptime defines when the web host is functional. The best webhost must guarantee its uptime, which must be well over 99 percent. The company should be able to offer some refund should it fail to honor its uptime and the figure falls below the agreed percentage. Remember that enforcing such guarantee can be difficult on your side. Nevertheless, most reputable web hosts will guarantee you some sort of security from downtime and ensure they are up most of the time.
3. What is The Right Disc Space
One thing that confuses most new webmasters is the disc space requirements for their websites. You will be seriously shocked to learn that you do not need much disc space if you do not intend to host videos or audios in your website. Disc space as slow as 20MB can adequately take care of your hosting needs. It is unnecessary to focus your search on those web hosts that guarantee you unlimited disc space and charge exorbitantly for them. Even if your site will host audios and videos, you will not need the so-called unlimited disc space and 100MB would just suffice.
4. Data Transfer or Traffic / Bandwidth
Data transfer can be defined as the amount of bites usually transferred from your website to your visitor's browser as he or she browses your site. Usually the host has to pay for the bandwidth consumption and the higher the transfer rate the better is the surfing experience by the visitor. The cost of the bandwidth will actually be transferred to you. In your search for the best web host, you need to watch out for the companies that advertise "unlimited bandwidth" because you will pay unnecessarily high amount of money for the services.
5. Consider The Technical Details
In case you are a web design savvy, you will understand what FTP, PHP, Perl, SSI, .htaccess, SSH, MySQL, crontabs mean. A commercial website must have all these in order to operate well. If you do not have such knowledge, then you may want to find a web host that must be able to provide all kinds of assistance to you at no cost. The customer support should also be available 24/7 to ensure that all your questions are promptly responded to at any time of the day. This will give you easy time when you want to update new features that will affect the performance of the website.
Conclusion
If you follow the above-mentioned tips on how to choose the best web host and carryout even more research, you will get your website up and running flawlessly. In case it is a money making website, chances are that you will start seeing returns sooner.
Finding the best web-hosting company for your business can sometimes prove challenging as there are so many web hosting companies out there and most of us really don't know what we are looking for. There are numerous free web hosting reviews available on the internet that try to shed some light on this matter by reviewing some of the best hosting companies available to you.
If you are looking for small business web hosting reviews, it is always wise to look at a review that compares several products at the same time, then you can easily know which one is better than the other and in what terms. You need to compare and find an option that suits your need. You can also find a site that reviews an item just by its self. Priorities change with time, Here is Everything You Must Know about Web hosting Reviews to help you get the best web host this year, we hope you'll find this article informative
Everything You Must Know About Web Hosting Before You Buy
1. Bandwidth
Bandwidth is the amount of data that can be transferred from one point to another in a given time period. In computer networks, it is often used as a synonym for data transfer rate – the amount of data that can be carried from one point to another in a given time period (usually a second), it affects things like page load times. This is definitely one of the most important resources that come with hosting services. As someone that is shopping around for the next web host, you'll want to be familiar with the list of available bandwidth on offer. It should also state the price of any extra bandwidth allocated to the client.
2. Hard Disk Space
This is the amount of space that your website is allocated on the server. Some of the service providers offer unlimited space and others will acquire specific space at a certain cost. Space will definitely allows room for expansion so you have to understand how important space is to your company's website. A good review should touch on this matter informatively. It should clearly state what is needed for the extra space. The review should be able to highlight any cons related to unlimited disk space.
3. Uptime
Uptime is the amount of time that a server has stayed up and running. This is usually listed as a percentage, like "99.9% uptime." Uptime is a great measure of how good a Web hosting provider is at keeping their systems up and running, Downtime on the other hand is the time when it isn't operational. For you to be able to do business online, your website needs to be up round the clock; 24 hours a day, 7days a week all round the year except probably during maintenance of the servers. Uptime is referred to as the percentage of time it has been up. There are a few statistical data a review can use to show this.
4. Database Support
Not like years back when small websites had no use of databases, these days almost every website requires a database. That's why the best web-hosting review should always highlight every type of database available with a specific web hosting company. Most of the companies offer MySQL; which is enough for some clients. Check out on everything that is being offered. By database we mean a document or system that archives and records sets of data and information
5. The Site Backup
For any business only I would probably rate backup as the most important issue. It is understood that data is very valuable and at the same time vulnerable, even the hosts can suffer damages too and if you had just one copy of the lost information then you will be in big trouble. A web-hosting review should be able to show what backup options are available and from which company. This is important information to know so as to be able to find best solution in terms of backup.
6. Tech Support
Online business can be very overwhelming and tedious at some point especially when things are going haywire. As you should definitely signup with a hosting company that has excellent tech support, a good review site should be able to show you what the tech support of a particular company feels like. Incase an emergency occurs can you call them? What time do they take calls? Do they have email support system? What about Chat? You should have this kind of information incase you need to report an error or downtime.
Conclusion
These are just a few but important factors that a good web hosting review should be able to incorporate if it's to be of any use for the prospective clients. To achieve best results, read through all the comments and have a feel of what the old clients are trying to express. You will definitely know more about a service just from the comments it receives from other customers. Follow every tip wisely, through a web hosting review you can find yourself good web hosts to offer you such services